Hello, regarding the A5839H I've a Problem :-(, pls see the Picture: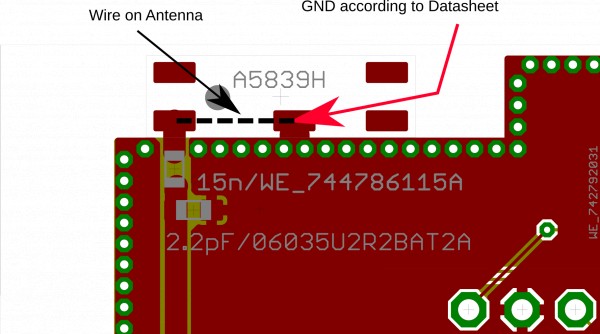 When I connect the Antenna as stated in the Datasheet I observed that the Antenna seems to be useless, when I remove the 15nH Coil field strength does NOT change meaning the Antenna does nothing. When I remove the GND Connection (Pin 3) the field strength increases by at least 10dBm ( not bad ;-). When I look at the Antenna Bottom is saw a short wire running from the Feed Point (Pin 2) directly to GND ( Pin 3 ). Even at 2.4Ghz it looks like a Bypass ?
Do You have Any suggestions ? What do I wrong here ?
THX for any help, Enrico