Hi, I'm using the antenna SR4C033-R

As it's mentioned in the datasheet
Only the antenna pads and connections to feed and GND are present within this clearance area. The clearance area required is 20.0 x 11.0 (mm). The clear-out area is simply defined as the same size as the antenna. No additional clearance is required.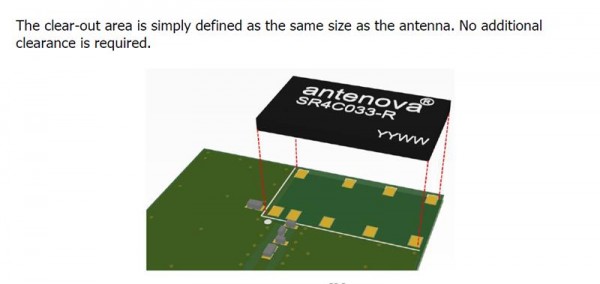 My question is... if the antenna is on the top layer, could be other components be in the bottom layer behind the antenna vertical position?

About the plane ground, do you have some advice to include in the design?
Thanks